We understand the importance of approaching each work integrally and believe in the power of simple and easy communication.
DTO
Diversity Training Opportunities
We offer the following services:
NEW! Työllistä taidolla -service

Työllistä Taidolla is a nationwide free expert service for corporate customers offered by Uusimaa TE Office and ELY Center.
The service provides contractors with information and advice on recruitment and other ways of obtaining workforce,
as well as acting as an employer or employee. The goal is that work or contract relationships should start as well as possible and support the company's growth.
The service is provided by the contract partners from TE Office, which you can choose from. More detailed information and registration forms are available here.
Coaching and personal guidance
Coaching for encountering multi-cultural clients and employees
Labor recruitment; especially foreign labor
Finnish as a Second Language teaching
Management and entrepreneurship coaching
Customized guidance for work teams and individuals
Consulting
One-off or continuous consultation of individuals and work teams in multi-cultural issues
One-off and longer-term consultation of individuals and work teams according to client needs
Phone Consulting
Training
DTO designs and implements customized training and coaching with respect to international affairs / entrepreneurial and management themes.
The training is targeted to social and health sectors, vocational training institutions and other units that provide training, among others.
Production and sale of educational material
The Background of the Entrepreneur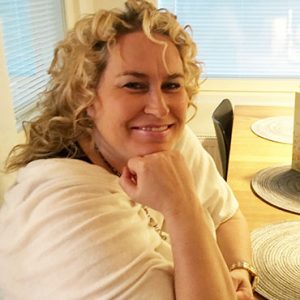 Susanna Sakko
D.Sc. (Econ., B.A.), Entrepreneur
Work Experience
19.3.2019 - 31.12.2020

Head of Department

OSAO
01/2018 - 31.12.2018

Coach

A project instructing individual entrepreneurs in recruiting employees, Arffman Finland Oy
Since 9/2017

Trainer

Jyväskylä Christian Institute, Finland. "Kotopaikka" Project - Supporting the development of integration services for immigrants.
2017

Coach

Job Search Club, Arffman Finland Oy
9/2016 – 12/2016

Online trainer

Arffman Finland Oy
Since 1/2016

Part-time Teacher

Jyväskylä Open University, Finland. Credit assessment for the courses ``The Fundamentals of Diversity Management`` and ``Staff Recruitment and Careers``.
Since 9/2016

Trainer

The ELY Center (Center for Economic Development, Transport and the Environment) of North Karelia - A project on the Mobility of Foreign Labor in Europe 2020.

Since 4/2016

Trainer

Jyväskylä University of Applied Sciences, Wellbeing Unit. Training and development of a course on the Encountering and Management of Diversity in Early Childhood Education and Care, and an online course on Personnel Management.
6/2013 – 6/2014

Predoctoral Fellow

Foundation for Municipal Development, 1-year scholarship.
 Dissertation Research: The Recruitment of Foreign Workforce in Municipality Sector.

3/2009 –

Part-time Teacher

Oulu University of Applied Sciences. Teaching, planning and developing of courses on Multicultural Guidance in Social and Health-related Work, Administration and Management of the Social Sector and Multi-professional Cooperation.

10/2011 – 7/2012

Basic Social Security Director

Municipality of Muurame. Preparation of the affairs of the Child and Family Service Committee and the Population Service Committee.
Responsibility for economic and personnel affairs. I drew up the strategy for Eldercare Services until 2020 and the plan for Early Childhood Education and Care Services until 2016.
6/2010 – 10/2011

Childcare Manager

Municipality of Kaustinen. Development of Pre-school Education, working as a supervisor of 50 people and as the director of family daycare.
12/1999 – 8/2004

Consultant early childhood teacher of multicultural children

City of Helsinki. Personnel training; 60% childcare, 40% social work. Innovation Prize awarded by Helsinki Social Agency for a project on a working model for immigrant and multicultural work in childcare and social work.
8/2004 – 5/2005

Early childhood teacher of Finnish as a Second Language

Finnish as a Second Language -education; the coordination, training and implementation of the teaching.

10/2003, 10/2004, 12/2005

Trainer

University of Helsinki Center for Continuing Education.

3/1999 – 10/2000

Refugee Instructor

Municipality of Ruukki. The planning, implementation and development of activities for children and young people.
Education
11/2015

DOCTOR OF ECONOMICS AND BUSINESS ADMINISTRATION

Management and organization, Oulu Business School, University of Oulu, Finland
10/2012

DEGREE IN EDUCATIONAL ADMINISTRATION

Finnish National Agency for Education (EDUFI)
8/2010

MULTICULTURAL, PROFESSIONAL TEACHER EDUCATION PROGRAMME

Hämeenlinna School of Professional Teacher Education, Finland
12/2008

MASTER OF SOCIAL SCIENCES

Economics and Business Administration, University of Lapland, Degree Programme in Management
8/2007

SPECIALIZED STUDIES IN TRAINING

Humak University of Applied Sciences, Finland
8/2006

BACHELOR OF SOCIAL SERVICES

Oulu University of Applied Sciences, Degree Programme in Social Services

1/1999

INSTRUCTOR OF SOCIAL SERVICES

Hämeenlinna Institute of Social Services; Work with Children, Youth and Families
12/1995

PRACTICAL NURSE

Oulu Institute of Social Services; Work with Children, Youth and Families
``Education is the most powerful weapon which you can use to change the world.``
Contact us!

DTO – Diversity Training Opportunities
susanna.sakko@dto.fi
+358 50 4350 682
Business ID: 2026708-7
Soratie 31 a 5, 90650 Oulu, Finland /
Myllyjärventie 21 a 21, 40500 Jyväskylä, Finland
Questions? Comments?
 Send me a message!